NO PRESSURE SADDLE PAD custom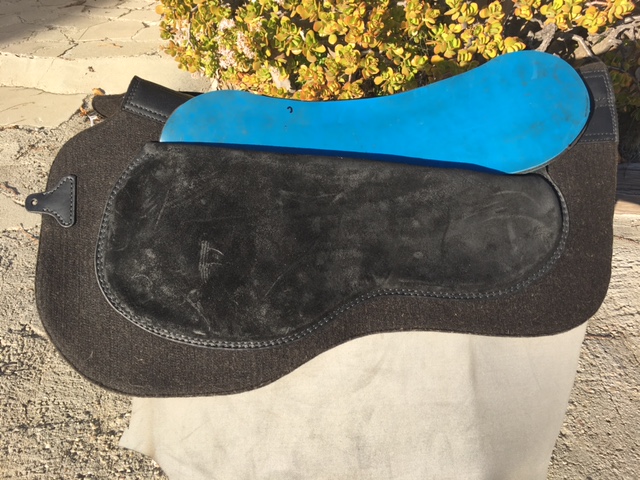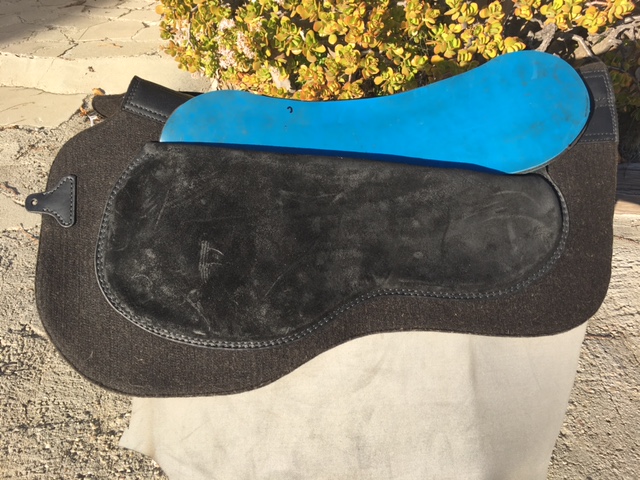 NO PRESSURE SADDLE PAD custom
The No Pressure Saddle Pad is another innovative invention from COLIN DANGAARD. The pad has 5/32" unbreakable high-tech plates that remove any possibility of a "hot spot" from an ill-fitting saddle being pressed into the horse. The pressure at that point is equalized. Against the horse is 1/2" of pure wool felt. The flex plates are contained in suede webbing pockets. The two halves of the pad are double stitched together with ventilated webbing. Solid leather toggles on the front secure the pad with ties to the rings of a stockman's breast plate. It can be customized to fit any length of saddle, .
The additional image shows the lexan plate that is actually sandwiched on the underside of the suede leather top, and the pure wool felt bottom.
Colin Dangaard demonstrates and explains the construction of this saddle pad in this VIDEO.