BAREBACK SADDLE in off-white sheepskin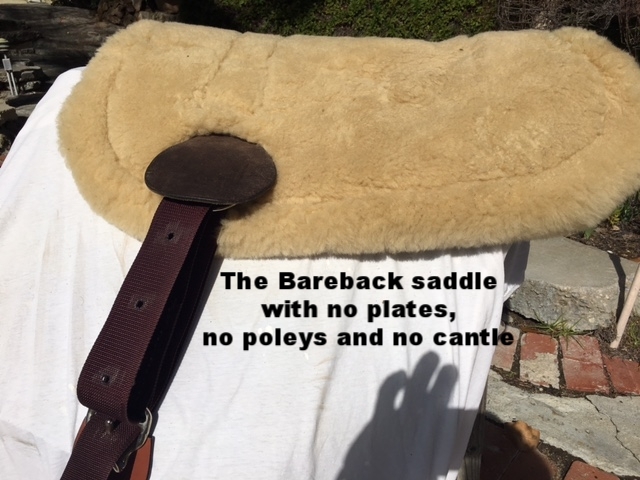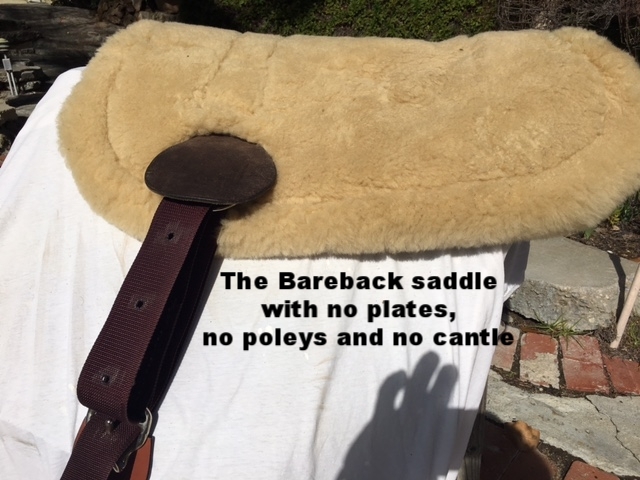 BAREBACK SADDLE in off-white sheepskin
This bareback Saddle was invented by COLIN DANGAARD and is a major breakthrough in saddlery. Flex plates on either side of the spine distribute rider weight, the girth is Big D to a tackaberry ratchet system, 4" cantle and 4 1/2" poleys all leather. Weight unmounted 12 lbs.
For the rider, extreme close contact, comfort and security. For the horse, total comfort, as it moves WITH the action.
Fits any back. Standard colors solid black or off-white, but for an additional $200 any custom color is possible.
The Bareback saddle can also be built without poleys or cantle or plates, with just the girthing system. Cost $495
With cantle only, $995
With poleys only, $995
To see photos in use and read a testimonial about this saddle click HERE